Best Samosas in the OKANAGAN!
We're not just saying that!
Checkout our Customer Reviews 
FALL / WINTER STORE OPENING HOURS 
Order via: Online – Pickup – Delivery
SAMOSA JOES 
Vernon Location
2905 33 St. Vernon. BC. V1T 5S8
(250) 541-7611
Evolution of the SAMOSA/PAKORA
Offering premium quality samosas' in more varieties & flavours than anyone else ANYWHERE!
We also offer a healthier version of the Samosa. Samosas are par-cooked when they are made and most restaurants then deep fry them a 2nd time prior to serving, we dont deep fry, as our samosas are cooked, using the latest technology to create a healthier product without compromising any taste or quality that you are used to.
We also serve "Pakora!"
Nothing goes better than serving pakoras' to your guests as an appetizer or finger food snacks.
Pakoras' are the GLUTEN FREE option for you and your guests.
They go well served as a combo platter with our samosa.
Checkout all that we offer for pickup and delivery below!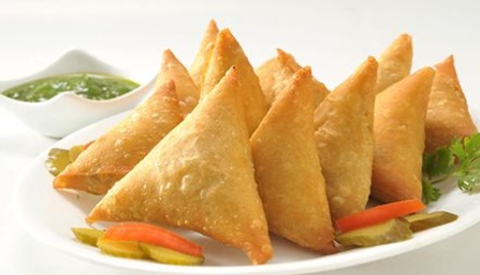 Samosas
Hand Made Samosas'
Samosas come in various sizes and unlimited filling options.
Our Samosas are brand quality premium standards and using our own exclusive method of  cooking without deep frying them, making our samosas a healthier option
Try one and you'll be hooked!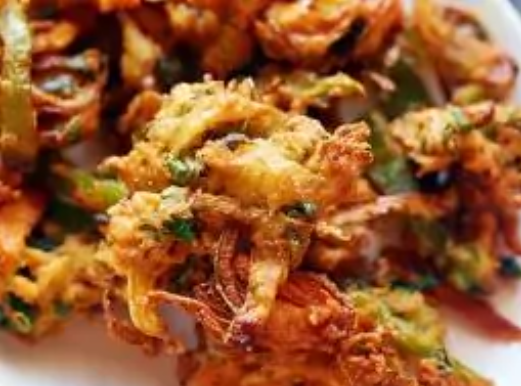 Pakoras
Hand made Pakoras'
irresistible! You'll love our tasty pakoras'.
Our Pakoras are Premium Quality in available in Vegetable.
Available for pickup or delivery

Try one of these too and you'll be hooked!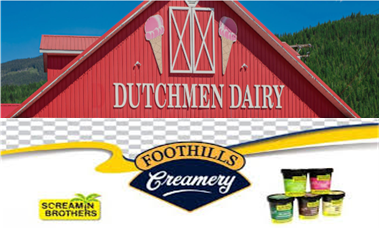 Premium ICE CREAM
From: DUTCHMEN DAIRY & FOOTHILLS CREAMERY
We have the best ice creams in the Okanagan, made locally for you to enjoy!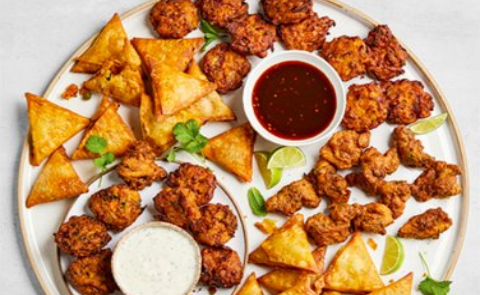 Platters For Parties & Events
Custom Samosa & Pakora Platters
Having a Party, Event or a meeting?
We can help, whether its for 10 or 500, we'll deliver your platters freshly made to your home, office and event.
CALL US FOR MORE DETAILS AT 250-541-7611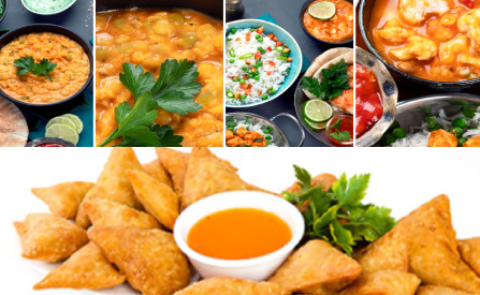 COMING SOON! Full Catering Services
Complete events Catering with our partner restaurants
We are your central hub for catering your next event.
We have partnered with A local catering restaurant to provide a complete service of full meal platters, Appetizer platters, whether its for 10 or 500 person event.
CALL US FOR MORE DETAILS AT 250-541-7611
The First Samosa Bakery in the Okanagan
Premium quality samosas' in more varieties Than anyone else in the Okanagan
Fully Cooked or Par-Cooked (frozen)
We serve our samosa hot and fresh or you can take them home frozen to have as a snack or part of a meal.
Pickup or Delivery
Come down to our location and browse our in store specials or just get them delivered to your doorstep

Platters & More
Have an event or team meeting coming up? Let us take care of all your food with parnerships with local restaurnats to provide you the best catering service GUARANTEED!
Our Commitment to support and help grow our region by sourcing our samosa  ingredients and partners both locally and provincially: We also use a local company for our delivery services
First Samosa Bakery in the Okanagan.
Offering Premium Quality Samosa & Related Products